Vol.1
The Search for Powerful Ingredients
2016.02.25 THU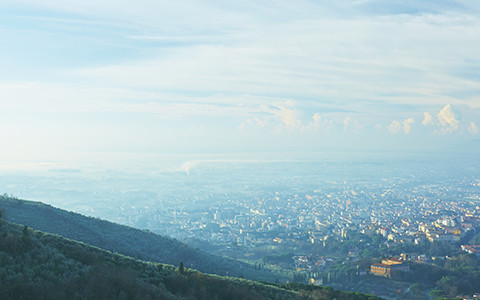 MDNA SKIN originated from a global mission to provide men and women with the proper means to embrace and enhance their true beauty.
Embarking on this mission with Madonna, a global beauty icon who shared in our goal, we searched the world for the necessary technology and ingredients.
Our search led us to the natural materials of Montecatini Terme, a wellness resort town located in northern Italy.
For centuries, the natural resources of Montecatini were guarded by the locals from being used by a non-Italian brand.
However, the people of Montecatini felt a deep resonance with the mission and approach of MDNA SKIN, and for the first time, they trusted their cherished natural blessings in the hands of a non-Italian brand.
MDNA SKIN applied state-of-the-art technology and the latest findings in skincare research to create a beauty collection that provides the skin with the benefits of the natural ingredients of Montecatini.
What makes the natural resources found in Montecatini Terme so exceptional?
What were the deciding factors that assured MDNA SKIN that these ingredients held the power to bring out one's beauty?
To answer these questions, let us take you on a journey to Montecatini Terme.