Vol.4
Story of the Clay: A Potent Ingredient Created by the Terrain
2016.05.17 TUE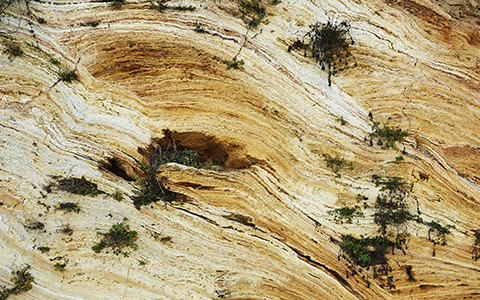 Montecatini Terme is blessed with distinct landscape and fertile soil, and arising from the depth are its thermal waters which have long been worshipped as "divine waters." However, the nature's grace does not stop here.
This sedimentary and bountiful land presents us with another gift: the clay.
Montecatini clay consists of unusual mixture of volcanic ash suspended in thermal water. Over a long period of time, the ash from volcanic activity collected in the spring waters take its present form as clay. Rich in sulfur, magnesium and calcium, fango contains the essential minerals for well-being and beauty care.
The therapeutic application of clay is formally referred to as pelotherapy, known since the days of old as the ""spa of rejuvenation." Luminaries and celebrities visit Montecatini from around the world to experience the healing effects of the clay.
MDNA SKIN fused clay, a gift from nature, with cutting edge technology to create its revolutionary skincare method.