Vol.2
Montecatini Terme,
the World-Renowned Spa Wellness Resort
2016.03.11 FRI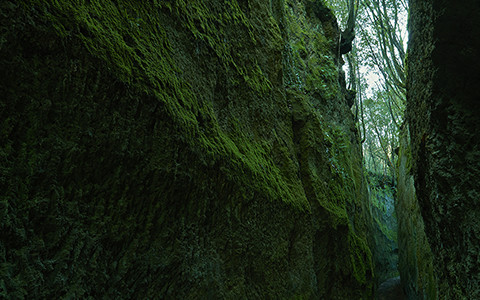 What prompted MDNA SKIN to select the rare natural ingredients of Montecatini Terme?
The reason lies in the region's history.
Montecatini Terme is located northwest of Florence, Italy.
In ancient times, the land which rested below the sea was raised to the surface by volcanic activity, releasing the region's soil which was enriched by minerals from the sea. From there, volcanic ashes continued to rain down over the land, creating a soil stratum consisting of complex and unique layers of varying mineral compositions.
It was during the age of ancient Rome, approximately 2,000 years ago, that the mineral-rich springs of this stratum was first discovered.
An observation of the speedy recovery of soldiers and horses wounded from war who bathed in the waters, eventually led to the springs being referred to as "The Divine Waters."
In the Middle Ages, the springs were applied as medical treatment, leading to the establishment of several treatment facilities in the late 18th century by Leopold II, the Holy Roman emperor.
It was from this time that scientists have continued visiting the region of Montecatini Terme to research its natural spring water.
Through their efforts, the positive evaluation of Montecatini Terme became known throughout the world.
This, in turn, won visits and praises by global celebrities that included the nobility, stars of the silver screen, and famous musicians, all of whom, unbeknownst to others, maintained their brilliance by regaining their beauty and health with the waters of Montecatini Terme.
The rich history of Montecatini Terme stands as a proof of the land's ability to enhance one's beauty and health.
MDNA SKIN uses science and state-of-the-art technology to harness the time-proven benefits of these natural materials. MDNA SKIN is dedicated to creating skincare products for home use that go beyond current conventional standards.